do góry
We are proud to inform that the Chamber of Crafts in Katowice and the Chamber of Small and Medium Enterprises have honoured our printing house, DRUKARNIA Wydruk Janusz i Barbara Baran sp. j., by awarding it the statue of the highest quality.
For the Wydruk printing house, being awarded the QUALITY COMPANY title is a sign of appreciation of its professional customer service, timely order execution, price flexibility, readiness to offer advice on the preparation of printed materials.
I would like to congratulate the owners of the Wydruk printing house, Janusz and Barbara Baran, on their sound and satisfying approach to running a business.
Furthermore, it is the professional staff that must be thanked for their involvement in the implementation of the Quality Policy adopted.
I am deeply aware that it would have been impossible to win this award, had it been not for the effective co-operation with our Customers. For our present, as well as prospective, Customers, this prestigious award constitutes a guarantee of the utmost quality of the printing services offered. Consequently, to a large extent, this award is especially for them.
I wish you an ever growing number of orders and invite you to co-operate.
Sincerely yours,
Andrzej Rębisz
Manager of the Printing House
We confirm that PRINT is our Passion but IDEAS in PROJECT we also have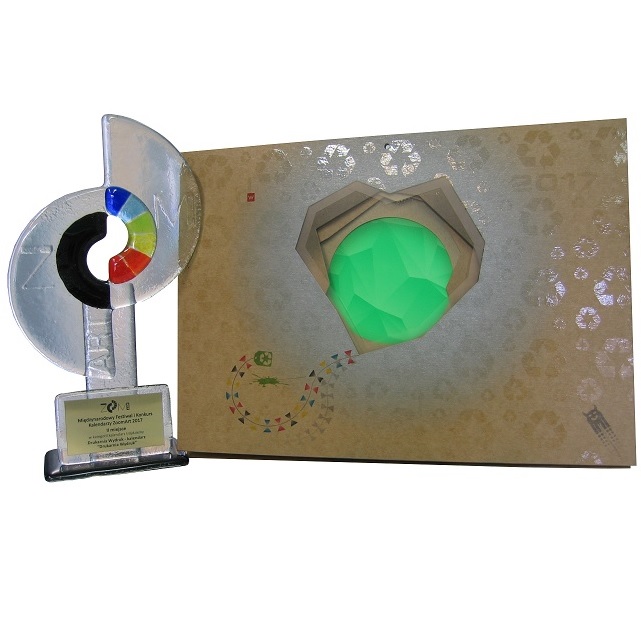 Our calendar took 2nd place at the International Festival and the ZoomArt 2017 Calendar Competition in the triple calendar category.
Guarantee offered by the Wydruk printing house.
We want the quality of our printouts to impress you. That is why our work is conducted in accordance with all the professional standards, and our proofs are checked with a densitometer.
However, it may occur that the computer monitors on which you see your work are calibrated differently, and consequently, one and the very same colour may look different on different displays. Any professional will know how to avoid such a situation, whereas less experienced users are assisted by our technicians. We make every effort to print your materials in the best possible way. We recommend visiting the FAQ SECTION which presents information on the conditions of order execution, preparation of the materials to be printed, co-operation as well as the most frequently made mistakes.
Should an error or deficiency occur in the product of our work, we are prepared to accept a complaint. We shall print the material you have ordered using the same file, without any extra costs. A guarantee re-print is conditional on your returning the whole faulty stock. However, our guarantee shall not cover any errors if their occurrence is not due to our fault.